Most of us have sisters, and like most people, you probably had a lot of fights when growing up at your dear old parents' house.
Well, 90% of people were like this!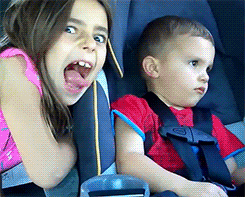 So do you remember when your sister used to tell you "me being in your life actually makes you better"?
You probably laughed your heart out when hearing that huh? But you're not gonna laugh anymore because…
Science has finally caught up with the truth that having an older or younger sister makes your life better. So hooray for sisters!
(The Study results are on the second page)
The results of the 2010 study were published in The Journal of Family Psychology.
It included studying 400 families with multiple siblings, one of whom was between the ages of 10-14.